Industry 4.0
Industry 4.0 in mechanical engineering with training systems from Technolab. With us you will find all topics which are necessary for the understanding and realization of an industrial 4.0 - plant. From bus systems to RFID chips to complete, networked systems.
Basic equipment includes a complete production line in which the production of the workpiece is controlled by RFID tags. A three-part workpiece can be produced in eight different combinations.
Industry 4.0 Expansion packages: The system should not only be controlled and monitored from the control centre, but also mobile from any smartphone, tablet or laptop? Production should be more intelligent? These possibilities are offered by the expansion packages with their various expansion stages.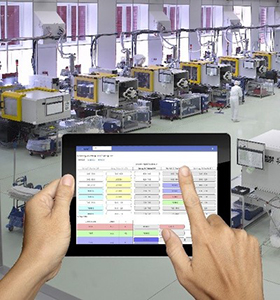 Showing 1 to 1 of 1 (1 Pages)